Where are we going?
La Gonave, Ouest, Haiti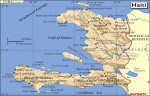 Gonâve Island is an island of Haiti located west-northwest of Port-au-Prince in the Gulf of Gonâve. It is the largest of the Hispaniolan satellite islands.
Wesleyan Hospital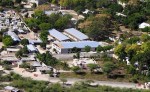 The Wesleyan Hospital in Anse-a-Galets on the island of La Gonave, Haiti is the only hospital on the island. It operates 24 hours a day, 7 days a week serving the island's 120,000 residents.
–> Mission Trip Info / Sponsor